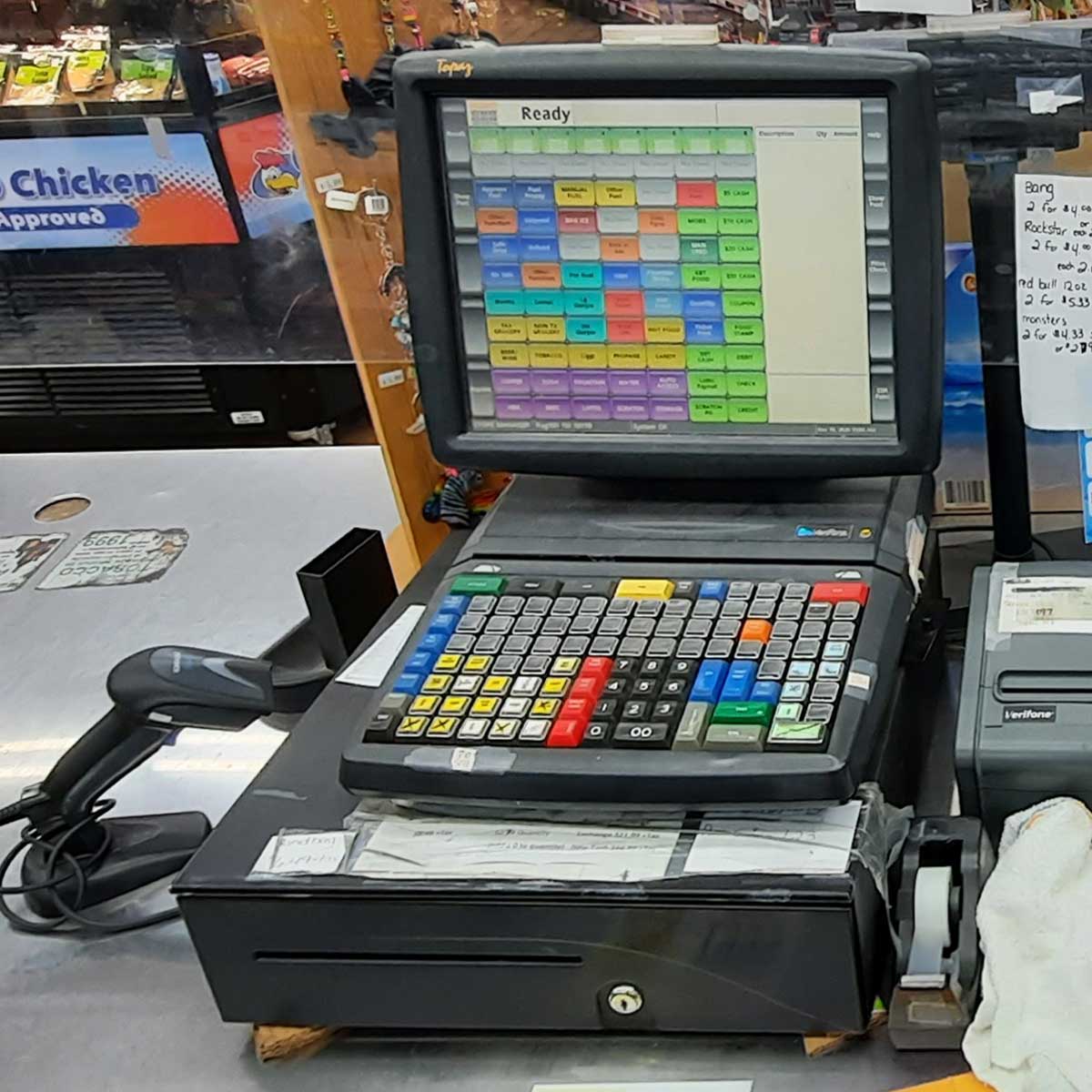 Coeur d' Alene Service Station Equipment, Inc. is located in the heart of the Inland Northwest and has been in business since 1959. Our entire team is dedicated to your needs, and we take pride in providing exceptional service. Our team is knowledgeable, responsive, and on-hand to help with your needs. Family owned and operated since 1971, we sell, install, and service petroleum and diesel exhaust fluid equipment for manned and unmanned sites in Washington, Idaho, Oregon, and Montana.
Equipment includes dispensers, point-of-sale systems, suction pumps, submersible pumps, spill buckets, underground and above-ground tanks, and all the electronics associated with this equipment. Our environmental services ensure that our customers' petroleum equipment meets the environmental protection agencies standards that protect soil and water from contamination.  Fuel polishing takes the contaminates and water out of stored fuel so that it does not cause issues after it is dispensed and in vehicles.
24 Hour Rapid Response 365 days a year. CDASSE is here to ensure your site stays up and running. Whether you need emergency service/repair, new equipment, or compliance documentation, our industry trained and certified technicians, seasoned estimators, and dedicated office staff are here for you. Our employees have years of experience in the petroleum equipment industry.
CDASSE invests in the best tools for the job. Our trucks are stocked with extensive inventory to allow quick repairs with replacement parts, the latest safety equipment, and industry trained and certified technicians.
CDASSE is current with the latest technologies and industry standards to come up with solutions that maximize your potential and increase your bottom line. If there are underlying issues that need to be addressed, we bring them to your attention to maximize your potential. Our brands include Wayne, Verifone, Gasboy, KleenBlue, Husky, and many more.
CDASSE maintains and repairs fuel dispensing systems. Our dedicated staff is available 24/7, 365 days a year. We service all major brands of fuel dispensing systems, tank monitors, and leak detection systems.
Point-of-Sale systems are the financial life of your business. CDASSE technicians are trained on the latest point-of-sale systems. We can troubleshoot, upgrade software and repair existing systems. We also sell, install and program complete new systems. All to keep your c-store open for business.
DEQ Compliance has become more complicated in the last few years. We are here to help you navigate all the regulations and paperwork.
Fuel polishing is the most cost-effective way to remove contaminants from fuel tanks. It will keep your site open and your customers returning time and time again.
We take pride in giving your facility a high-quality installation with backup support after the job is complete, providing you a long-term commitment to keep your site 100% operational.
We're Ready to Serve You!
Or fill out the form below
"*" indicates required fields
Every Brand for a Successful Service Station!